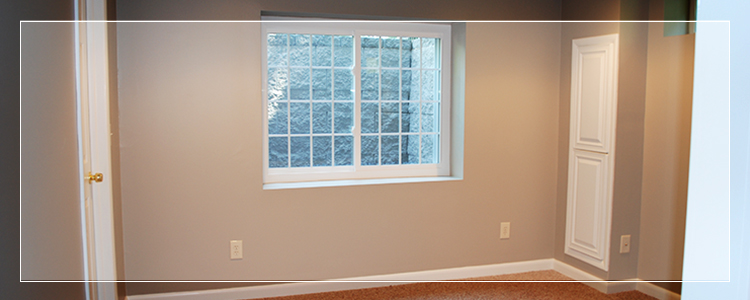 Tame the Great Down Under!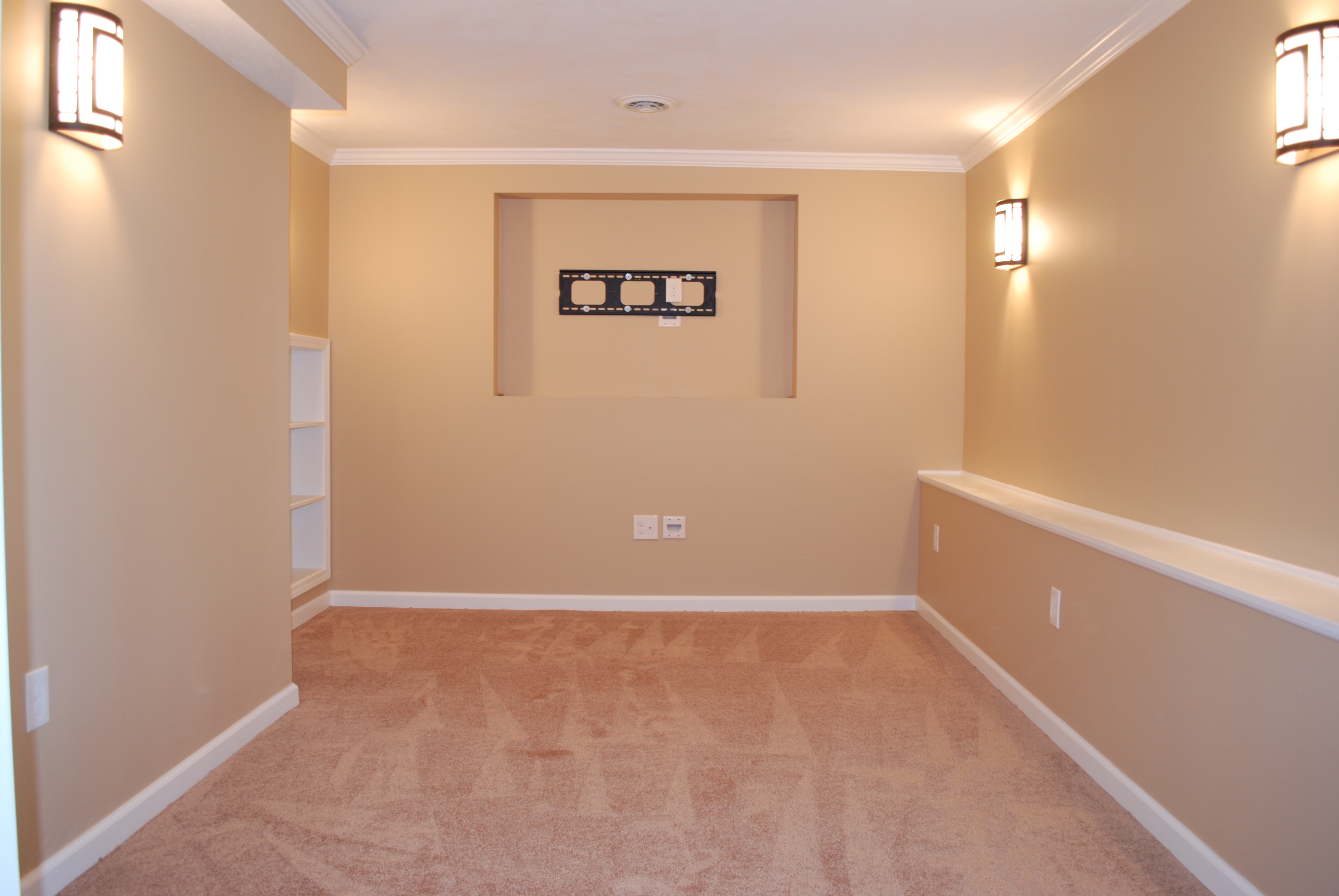 Are you ready to tame the great down under and take advantage of additional living space? We will remodel your basement from start to finish. We specialize in complete basement renovations which include wall framing, install electrical, insulation, wall covering, ceilings, lighting, flooring, trim, and painting.
Often we will add a railing to the steps to open up the space. We can either renovate the existing stairs to make them safer and more comfortable to walk on or we can install a new finished stair system.
Most of our customers want their basement remodel to feel like they are part of your home. There are so many basement remodels that feel like basements or office space. One way we accomplish this is with the addition of a significant amount of recessed lighting. Recessed lighting on a dimmer offers the best and most even lighting. Another strategy is to use drywall on the ceiling rather than a dropped ceiling. While we offer both types of ceiling finishing, drywall on the ceiling tends to make the space feel more like the rest of the home.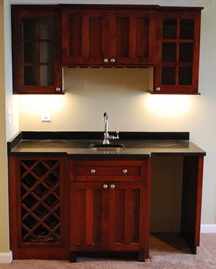 Oftentimes making a basement feel like the rest of the home can be a challenge because there can be limited natural light, ceiling height limitations, and ductwork. We have developed strategies to minimize these intrusions and improve natural light.
Many of our customers basements need the installation of a below grade egress window and window well. We install the egress windows and window wells which provides our customers with peace of mind and a substantial improvement in natural light.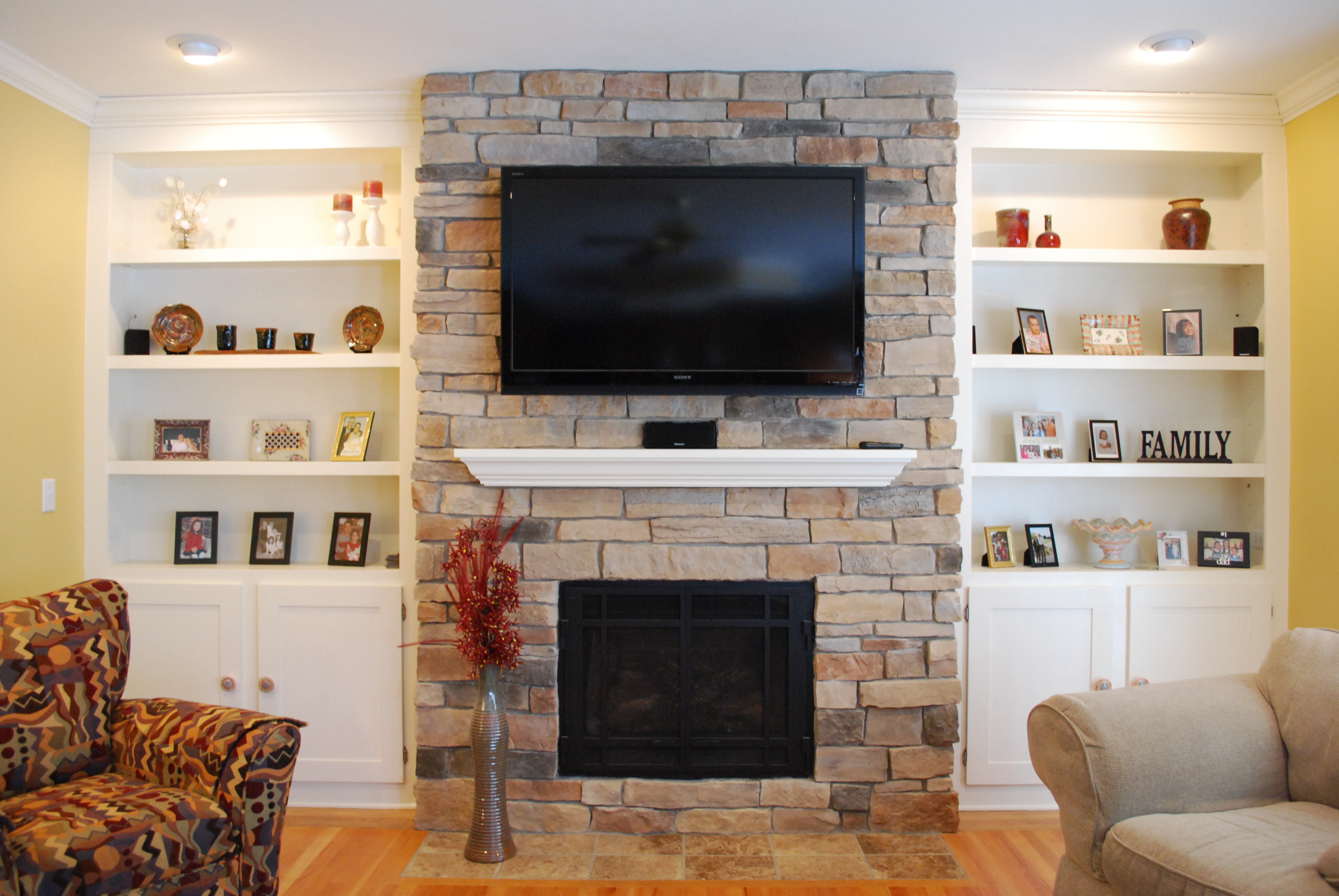 The basement offers some limitations on flooring options. Marinich Builders can help you select the flooring option that will best suit your needs based on comfort, warmth, and sound absorption.
We will help design the space to meet your goals. We can design and install complete bathrooms, kitchens, wet bars, fireplaces and in-law apartments in your basement.
Are you ready for a new basement?
Process
We guide you through the process from start to finish and you will love every minute it!
Our process is flexible, but here are the main stages:
Initial consultation at your home with all decision makers
Amazing proposal presentation in our office
Final selections and pre-construction
Quality and conscientious implementation
Duration
A standard basement renovation will typically take about 12-18 business days from start to finish. Large basement renovations and basements with new bathrooms or kitchens will typically take approximately 25 business days.